About Us
Fall Back & Have Us Out for a Caribbean Hot Chocolate Party!
Fall is here & so is the patented & precision cut of our Shave Icce. Our unique refreshing flavors are filling the Fall air w/ Seasonal Ca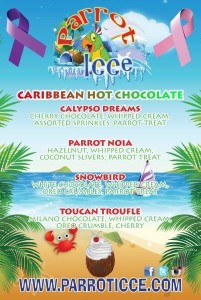 ribbean Aromas! The time is now To Beat The Texas Arctic Blast with a  Gourmet Caribbean Hot Chocolate Private Party where we specialize in Graduation, Colleague & Employee Appreciation, H.O.A. & Community Living, Summer & Church Camps, Birthday & Premium Adult Parties!
Read more